Welcome to Byre Books,
... turn down the pend by the Market Cross through a small wild peace garden to a room full of books
The secondhand bookshop specialising in books on folklore and mythology, theatre, film and tv, and Scotland and books of Scottish and Gaelic interest.
FOLKLORE AND MYTHOLOGY - TOP
Our main focus here is on story-telling from around the world: the fable, the wonder tale, the legend. Tales of origins lead on to mythology, custom and belief, anthropology and archaeology, not to mention the wilder shores of Forteana.
SCOTTISH BOOKS - TOP
Our books explore Scottish history, biography, landscape and all aspects of Scottish cultural life. We have a growing Gaelic section, and are keen to buy interesting Gaelic titles.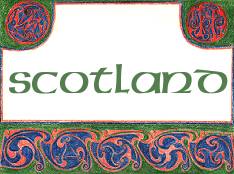 History, Land, People, Culture, Gaelic.
The top website for Scottish booklovers has to be that of the National Library for Scotland which has acres of info on Scottish books, including online access to the first books ever printed in Scotland.
One of the best pages of Scottish interest links, especially literature, is that of Glasgow's Mitchell Library.
Another excellent page of links to sites on Scottish Literature in Scots, Lallans and Gaelic, none the worse for coming from the University of South Carolina.
And last but not least, it wouldn't be Scottish Literature, if we didn't mention the auld exciseman himself - The Official Robert Burns site for full details of how to run your burns supper, and his complete works in Scots and translated into English. (Wigtown, by the way, is in the heart of Burns country, with his birthplace 40 miles to the north and Dumfries, where he died, 50 miles to the east.)
STAGE AND SCREEN - TOP
We specialise in play-scripts of all kinds, also film scripts and radio plays. There are books on the actor's craft and theatre technique, theatrical history, film history, actor biographies, film and TV tie-ins and Shakespearean criticism.
We also sell good books of general interest.
Byre Books is in Wigtown, Scotland's National Booktown. Click here for links about Wigtown Booktown, tourist information about this very beautiful part of Scotland, and how to get here.
We no longer sell books through this website, but all our books are listed on . . .
Biblio.com , Antiqbook , ABE Books
You can still order direct from us by emailing enquiries@byrebooks.co.uk
We are members of the Wigtown Book Traders' Association and subscribe to their Code of conduct for Fair Trade.
Tel: (UK calls at local rates) 0845-458-3813
International: +44-1988-402133
MORE ABOUT US - TOP
We have converted a derelict stone barn in the centre of Wigtown to form our shop, which opened in May 2001.
Our key target is to provide a friendly, fast and efficient service. We also aim, when we compare prices, to price our books slightly lower than similar copies on the net.
TERMS OF BUSINESS:
Postage is charged extra at cost. We accept payment by UK cheque or PayPal or Euros in cash.
When you order a book from us we will get back to you, usually within a working day, to give postage costs. We will also ask you to confirm your order (unless you have indicated that you need the book immediately) before processing and sending the order.
We will accept returns if the book is not as described and if you phone or email us in advance.
Catalogue descriptions are necessarily very brief. Please do contact us should you want further details of any book before purchase, or for advice on our stock. Only a small percentage of our stock is catalogued, so ask if you can't find the title you want - we may have it, or be able to find it for you.
Book Conditions:
In common with other booktraders we use the following abbreviations to describe books:
Fine: as new.
VG: one or two signs of having been read, but no serious blemishes, generally very good condition.
Good: o.k., but not very good, signs of ageing or fading or other damage (usually described).
Fair: showing definite signs of wear and tear.
Reading copy: It's all there and it's legible, but that's about all we guarantee.
dj - dust jacket (if it's not mentioned there isn't one).
Title and author are followed by publisher, place of publication and date of edition.
We are always interested in buying books - or collections - in our specialisms.
CUSTOMER FEEDBACK
Comments from our customers
"The book I had ordered arrived today (Monday 11),
Just what I wanted, and very quick!"
"Just to thank you for your extremely speedy response. This is the first time that I've used Just Books and the ease of it all is an eye-opener, not to mention the rapidity of your reaction. I hope we do business again some time."
"Ain't the web wonderful?"
"Many thanks for the Book, it arrived yesterday and was exactly what i'd hoped it would be. Thanks"
"I received the book today and I love it!!! Thank you so much!! I hope we can do business again soon."
"Book arrived safely and I am pleased with it. Thanks for your efficient service."
"Good morning and thank you very much for the delightful books which I received this morning.
Thank you for being so trusting, we buy quite a few books, in fact all our books from the
internet and you can be assured your shop will be our first port of call from now one!.
I am glad we located you."
"Many thanks for replying so promptly and its been good doing business with you again."
"Just to say thanks, the book has arrived I'm delighted with the speed of your service."
"Thank you for your help--I look forward to your help in the future."
"A short note to say thank you for the book. It arrived promptly."
"Just writing to confirm that the copy of 'Statements' that you sent to me arrived with no problems yesterday. Thankyou very much for your time and look forward to dealing with you again."
"Thanks for your splendid attention."
"It was very kind of you to send the books so quickly - my University student daughter is very happy!! I'm sure I will be back for some books after experiencing your excellent service!!"
"Hi Laura & Chris - Client called yest'y; she's delighted w/ the bk as am I w/ yr friendly & superfast service. Looking fwd to the nxt time. With every good wish - (U.S. bookseller)"
"Excellent. Very speedy and well packaged". Byre Books rating at Amazon.co.uk
SECURITY STATEMENT
Byre Books Privacy Statement
Byre Books never gives out names and addresses to a third party for any reason. We may, however, keep your name and address on our computer for ease of future billing, or for contacting you in the future. If you would prefer us not to do this, please tell us.
WIGTOWN BOOKTOWN - TOP
Wigtown was selected as Scotland's Booktown in 1997. It has nineteen book businesses in a small town of just over a thousand people. Wigtown is a true haven for people who enjoy browsing among old books in a peaceful rural setting. Within 30 minutes drive of Wigtown we have mountain walks, sandy beaches, stately homes and gardens, castles and remains of castles, and sacred sites such as a stone age circle and burial chamber, and St Ninian's Cave.
Click here for more about Wigtown Booktown, and events being organised in the town this year.
LOCAL TOURIST INFORMATION

What's on at the local (community owned) cinema
What to do in the nearest town - Newton Stewart
Local Tourist Board
Wigtown for genealogy searchers
How to Get to Wigtown
From Belfast
Ferries - Stranraer/Cairnryan
Contact P&O Stena Line, 0870 600 0600
or Seacat, 08705 523 523
Bus from Stranraer to Newton Stewart.
Change at Newton Stewart for Wigtown.
From Carlisle
Train or bus to Dumfries then bus to Newton Stewart,
change at Newton Stewart for Wigtown.
From Glasgow/Edinburgh
Train from Glasgow Central to Barrhill via Ayr.
Rail info: 0845 7 48 49 50
There is a regular bus service to Newton Stewart from Barrhill village, which is a mile from the station, and an occasional bus from Barrhill station. (Service 359, contact 0870 608 2 608)
Otherwise via bus from Glasgow Buchanan Street to either Dumfries or Stranraer can only take half an hour more and is cheaper. There is a daily service Glasgow - Newton Stewart direct (via Ayr).
Local bus operator time-tables.
Phone Travelline Scotland for public transport information 0870 608 2608.
By car
Wigtown is 100 miles due South of Glasgow by road, 50 miles West of Dumfries and 25 miles East of the Stranraer and Cairnryan ferries.
From Carlisle
follow the M6/A6 to the border (no passports!) at Gretna Green. As you enter Scotland take the first left sign-posted A75 Dumfries and Stranraer. Follow for 1 1/2 hours, then at the Newton Stewart roundabout turn left for Wigtown.
From Edinburgh
take the A7 Biggar and Abingdon road to the M74 then turn left and follow signs for Dumfries then Stranraer. Or for magnificent Southern upland scenery, take the A702 from junction 14 through the Dalveen Pass, via signs to Thornhill, Moniaive, New Galloway and Newton Stewart.
From Glasgow
take the M77 / A77 to Ayr then either:
continue on the A77 to Girvan. At the roundabout on the far side of Girvan turn left to Barrhill and Newton Stewart.
Or: turn left at third Ayr roundabout to Dalmellington & Dalry. Two miles past Dalry turn right to New Galloway. At the start of the village take a right to Newton Stewart.
Road journey times:
from Carlisle 2 hours; Edinburgh 3 hours; Glasgow 135 minutes; Stranraer 45 minutes.
Public transport tends to take about 50% longer.